Bertrand Oliva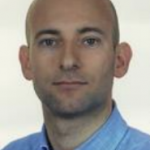 Bertrand Oliva graduated from the Special Military School of St-Cyr Coetquidan. He is an army officer with a 15-year experience based on a strong operational background. He experienced French and American command in NATO as well as European and UN frameworks. Between 2005 and 2012, he carried out numerous command and projection missions in African countries (Gabon, Afghanistan, Central African Republic, Chad…) as combat platoon leader, deputy officer and then company commander of the First Parachute Hunters' Regiment. In 2014, he joined the French Military Staff as policy officer for the Eurocorps's presidency.
After having followed the military school training, he joined the French Ministry of Foreign Affairs, where he is currently working in the Political and Security Affairs Department.
Bertrand Oliva masters the exercise of leadership and is familiar with the functioning of major organizations and institutions. Indeed, he participated in several strategic and political reflections on the future of European Defense, African terrorism and the development of African partner countries of France. In 2017, he wrote a thesis for the Paris War School on the effectiveness of military interventions.
Back