Giulia Paola Spreafico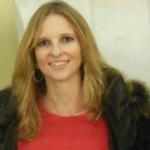 Giulia Paola Spreafico is an Italian journalist and redactor for the Russian website tribuna.com. She obtained her bachelor's degree at the University of Milan before graduating with a dual Master's from the Moscow State Institute of International Relations and Sciences Po Paris in 2014.
In the past, she worked as a junior analyst for the Russian International Affairs Council and Russian Insider in 2014, as a broadcast journalist for RT International in 2015, and in communications and marketing for ENEL in 2016. Constantly traveling back and forth between Moscow and Milan, she speaks fluent Russian, English and Italian, but also has knowledge in French and German. Recently, she won the ENEL Sustainability Contest and served as interpreter and translator for the Commerce Chamber of Milan.
Back