Eric Danon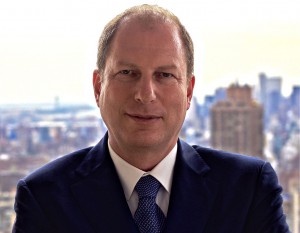 Eric Danon is, since September 2016, Deputy Director General for Political Affairs and Security at the Ministry of Foreign Affairs. Prior to that, he ran the Conseil Supérieur de la Formation et de la Recherche Stratégiques (CSFRS), a Public Interest Grouping (GIP) under the Prime Minister's supevision. Educated in the prestigious Ecole Normale Supérieure (1977-1982), holder of a physics agrégation (1980), a diploma from Sciences Po Paris (1983) and former student of the National Administration School (ENA, 1984-1986), he dedicated most of his career as an ambassador to issues of security and development.
Before become Disarmament Ambassador for France in Geneva (2008-2012), he led the French delegation in numerous international negotiations: Palermo Convention for transnational organised crime, New York Convention against the financing of terrorism, etc. Eric Danon took part in many committees dealing with questions of international security in parallel to his activities as member of the Roussely Commission on the future of French nuclear and Diplomatic Advisor for Interpol.
He also has extensive experience in the private sector: head of the "Space and Defence" Strategic Cell of Aérospatiale (1991-1993), Director General of Agralex (1994-1996) and Elva SA (digital security systems, 2001-2005), he founded and directed two consultancy firms (2002-2007) specialised in complex infrastructure projects and health systems improvement in developing countries.
Back