Jean-Marc Duquesne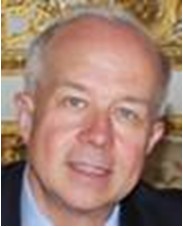 Jean-Marc Duquesne is currently Managing Director of the GICAT, the Land Defence and Security Industry. As Lieutenant General, he used to be Director of the French National Institute for Defense Studies (IHEDN) and Head of the Superior Military Competence of the French armies (2014-2014).
He graduated from the Saint-Cyr military school and got a certificate from both the French and German Army Warfare Schools.  Auditor of the French National Institute for Defense Studies (2002-2003), his operational career mostly took place within the Parachutist regiments with whom he was involved in operations in Africa, in Middle East and in the Western Balkans. Among others positions, he was Commander of the 11th Parachutist Brigade . The other main feature of his career is related to strategy and international affairs. he held various  high level positions within the Military Staff (France and Europe) and was Deputy Chief of the Defense Strategic Affairs (2010-2012) before becoming Director of the IHEDN.
Jean-Marc Duquesne is Commander of the Legion d'Honneur and of the French National Order of Merit.
Back