Alain Dassas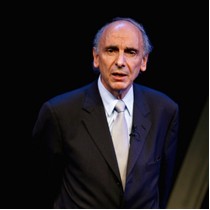 Alain Dassas started his professional career as a corporate banker at the Chase Manhattan in New York and then in Paris. He later joined Renault and then Nissan where he held several executive positions, including: Chairman of Renault Capital Development in the US, Head of Mergers & Acquisitions of Renault in France and CFO of Nissan in Japan. Alain was one of the key actors in deciding the alliance between Renault and Nissan and took part in all global acquisitions operations for the group (Moskvitch, Dacia, Samsung Motors, Benetton Formula One, Lada, AvtoVaz,…).
In 2006, Alain Dassas became President of the Renault Formula 1 team and significantly improved their earnings. He was head of the team when Renault won the Drivers' and Constructors' Double World Championship.
In September 2007, he joined Nissan in Tokyo and became both the group's Financial Director and a member of its Executive Committee. He bolstered and streamlined the group's financial policy, allowing the company to emerge unscathed from the biggest financial crisis to ever hit the automobile industry.
Alain is currently President of Dassas Consulting, a financial consultancy firm based in Paris, and Administrator of Altarea Cogedim, a major French real estate group.
Back